Need Cash Quickly? Get Approved Fast!
Get Started Now! Quick Loan Decision!
By clicking the button below, you certify that you have read & agreed to our Privacy Policy & Terms of Use.
Take These Easy Steps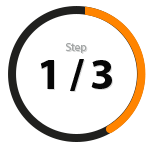 Get a Payday Loan Online
Being the trusted matching service provider, we offer competitive options, like online application, that benefit you.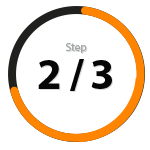 Get Approved Within Minutes
You can receive funding regardless of your credit history. All Credit types can apply!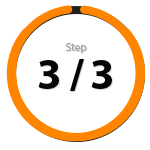 See Money In Your Account
Have funds directly deposited into your bank account as soon as the next business day!
Marketing Practices
Last Updated 11/07/2013
Welcome to CashWow.Net (hereinafter "Company"). To register for Company's services, You must agree to these Marketing Practices, as well as Company's Privacy Policy and Terms & Conditions. By registering for Company's services, you understand that you are requesting a referral for a loan from the independent, participating lenders with whom we may share your information. You are also giving your express consent to receive promotional materials from participating lenders, Company and/or third party marketing partners with whom we may share your information. They may also provide information to you about additional services and products. You further understand that all communications, whether to assist you in obtaining the loan requested or for promotional purposes, may be via direct mail, email (at the email address provided by You) and/or telephone/mobile device (at the number(s) provided by you) notwithstanding that your email address and/or numbers may be listed on a corporate, state, or federal Do-Not-Contact registry, suppression list, or the like. If you do not wish to receive such marketing materials and/or communications, you may request to be removed by using the relevant opt-out mechanism in such communications. Requests to unsubscribe from receipt of communications from third parties must be communicated directly to such third parties. Company is not responsible for stopping all unwanted communications from sources beyond Company's control. Please contact Company directly via email at info@CashWow.Net with any questions or concerns related to these Marketing Practices or your privacy, and/or to opt-out of having your information used by Company for marketing purposes.